Track: Skop
Manchester has been in the spotlight worldwide after the tragic incident that claimed young lives, I know this beautiful compilation won't bring them back, but it's going to a good cause. Manchester We Are Strong!!!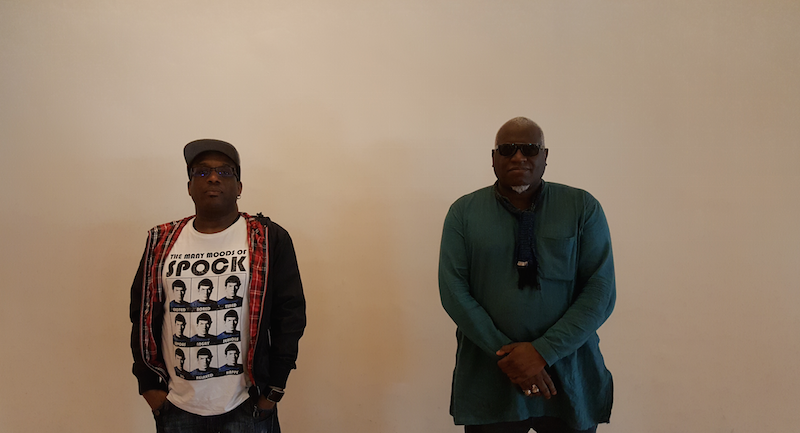 BUSHA FACEBOOK
KEVIN SITE
Bassist Clive Hunte aka Busha Mann has played bass guitar with various artists, including on Lily Allen's first album Alright Still including the number 1 hit Smile which he played bass on. Before that he toured and recorded with drum and bass trio Un-Cut who were signed to Warner Bros at the time, which featured ex-1xtra presenter Jenna G.
Back in '98 Busha went to Ireland with some of Manchester's finest DJs and performed as part of the Ear to the Ground collective at the Guinness Blues and Jazz festival in Dublin. This included a young Mr Scruff who had just signed to Ninja Tune and through that chance meeting, Busha ended up playing on his debut album Keep it Unreal.
Most recently Busha appeared in both seasons 1 and 2 of Peaky Blinders as a jazz musician. The tune Skop came about when his good mate Kevin Davy was passing through Manchester with band Lamb at the time, and came into the studio and co wrote the track. Skop has only been performed live once with well know artist Nithin Sawhney.
Kevin Davy is a London-based trumpeter, composer, arranger and bandleader. In a career spanning three decades, he has amassed an extensive recorded discography, which includes work ranging from musical theatre to modern jazz and contemporary music. He has toured extensively with groups such as: Lamb, Adam F, Lemn Sissay's Secret Society, and Finley Quaye.
Born in Nottingham in 1961 and relocating to Manchester in 1986 to study at Manchester Metropolitan University, Kevin attained a Bachelors of Arts degree in General Arts and remained in Manchester until 1994, becoming a well-known figure in the city's vibrant arts and music scene and building strong affiliations with venues Band On The Wall and PJ Bells where he held long residencies.
In 1994 Kevin relocated to London to work as an actor-musician at the Donmar Warehouse on their production of the Three Penny Opera, directed by Phyllida Lloyd. Collaborations with the writer SuAndi and others followed, participation in many community-driven projects and more recently a longstanding international tour with the acclaimed show Afrika Afrika, conceived by Andre Heller and choreographed by Georges Mamboye.
In the last few years, Kevin has returned to small jazz, notably his own quartet, while still making occasional appearances with larger groups.
Kevin cites his main influences as: Miles Davis, Freddie Hubbard, Hannibal Lokumbe, Lester Bowie, Don Cherry, Tomasz Stanko, Nils Molvaer Pederson and John Hassel, amongst others.